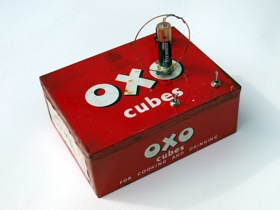 Dirty Electronics Workshop
Participate in a hands-on DIY electronic musical instrument building workshop with MTI's Dr Noise, John Richards, who runs MTI's Dirty Electronic Ensemble.
2010-11-13T10:01
Saturday 13 November 2010, 10 am - 12 and performance at 2 pm
MacRobert Building, University of Aberdeen, King Street, Aberdeen, AB24 3FX
Ticket Prices: Free with entry to the Electro-acoustic fair. Advance booking is required: please return this participation form before Friday 1 October 2010.

In association with the
University of Aberdeen
Also see:
Electroacoustic Fair