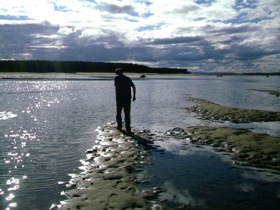 Ross Whyte
Ross Whyte is a composer based in Scotland.
He is a PhD student at the University of Aberdeen where his field of research is synaesthesia and multi-sensory perception in music.
He has received several awards including the Chris Cadwur James Composition Award (2008), the Derek Ogston Postgraduate Music Scholarship (2007 and 2008), and a grant from the Sir Richard Stapley Educational Trust (2009).