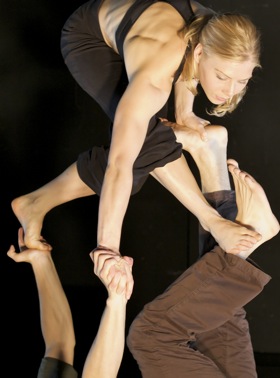 Scottish Dance Theatre
Scottish Dance Theatre is Scotland's national contemporary dance company.
SDT tours a body of original work by some of the best and most celebrated international choreographers, emerging talent and Artistic Director Janet Smith. Part of Dundee Rep Theatre, SDT is a company on the move constantly stretching the skills of our committed dancers and apprentices in a repertoire that is ever-evolving, pushing boundaries and expectations. Our work explores the human condition and what it is to be alive in the world today and seeks to bring a life-enhancing experience of dance to as many people as possible.
Creative Learning is at the heart of our organisation. We are committed to to the development of youth and community dance an offer an inclusive education programme at home and on tour.
One of the best dance companies around.
The Stage
The members of Scottish Dance Theatre are among the most personable dancers now working in Britain. Extremely nimble and versatile, they bring a refreshing collective energy to everything they do.
The Times