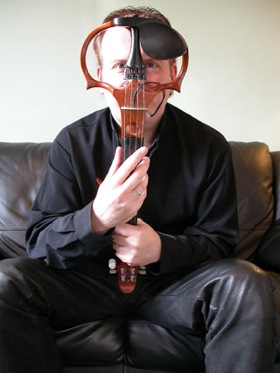 Steve Bingham
Steve Bingham studied violin with Emmanuel Hurwitz, Sidney Griller and the Amadeus Quartet at the Royal Academy of Music from 1981 to 1985, where he won prizes for orchestral leading and string quartet playing. In 1985 he formed the Bingham String Quartet, an ensemble which has become one of the foremost in the UK, with an enviable reputation for both classical and contemporary repertoire. The Quartet has recorded numerous CDs and has worked for radio and television both in the UK and as far afield as Australia. The group has toured in Europe, the Middle East and Australia and has worked with distinguished musicians such as Jack Brymer, Raphael Wallfisch, Michael Collins and David Campbell. The Quartet's educational activities have included residencies at London's South Bank Centre, for several UK festivals and at Radley College. The Quartet is also known for it's many performances of new works by some of the best young composers in Britain.
Steve has appeared as guest leader with many orchestras including the BBC Scottish Symphony Orchestra, the Scottish Chamber Orchestra, English National Ballet and English Sinfonia. He has given solo recitals both in the UK and America and his concerto performances include works by Bach, Vivaldi, Bruch, Prokofiev, Mendelssohn and Sibelius, given in venues as prestigious as St. Johns' Smith Square and the Royal Albert Hall.
In recent years Steve has developed his interest in improvisation, electronics and World music, collaborating with several notable musicians including guitarist Jason Carter and players such as Sanju Vishnu Sahai (tabla), Baluji Shivastrav (sitar) and Abdullah Ibrahim (piano). He has appeared on three World music CDs with Jason Carter and is a guest artist on the CD "Confusion Rides", by singer/songwriter Mark Fawcett. Steve is also plays live with No-Man, the progressive art-rock duo of Tim Bowness and Steve Wilson. Steve's debut solo CD "Duplicity" was released in November 2005, and has been played on several radio stations including BBC Radio 3 and Classic FM. His second solo CD, entitled "Ascension", was released in December 2008.
Steve's interests include ornithology, photography and Celtic knotwork.