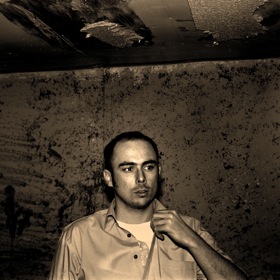 Martin John Henry
MARTIN JOHN HENRY is one of Scotland's finest songwriters and, until recently, the singer / guitarist in Lanarkshire outfit De Rosa, who released two albums, Mend and Prevention, on Chemikal Underground / Gargleblast.
Championed early on by the likes of John Peel and Steve Lamacq, De Rosa flitted effortlessly between thundering feedback, abstract rhythmic phrasings and the straightforward approach of traditional folk, all shot through with a lyrical narrative that was honest and inventive. With a strong ability to fashion unforgettable melodies from unconventional song structures, Henry's contemplative, vivid lyrics tend to linger in the memory long after the music has faded.
Martin is currently writing for a solo record. He hopes it turns out good.
"De Rosa's music was as complex as it was melodic - it exercised the head as well as the heart and their live performances could be as thrilling as any we've ever seen. Great bands are hard to come by - especially ones as literate and engaging as De Rosa - so they will be sadly missed." (Chemikal Underground)