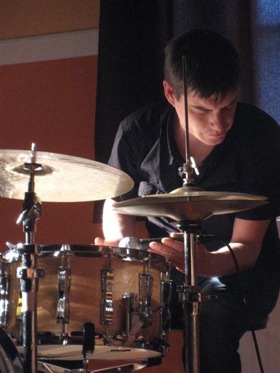 Will Guthrie
Australian drummer/percussionist Will Guthrie uses home-made instruments, amplified found and junk, microphones & electronics alongside more conventional drums and cymbals. Originally a drummer he has worked in many different settings of music: live performance, improvisation, studio composition.
In Australia and France he organizes concerts and also runs the experimental improvised CD label and mailorder service; ANTBOY MUSIC.
Regular collaborators past and present include Matthew Earle, Adam Sussmann, Ferran Fages, Jean-Philippe Gross, Greg Kingston, Helmut Schafer, Keith Rowe, Jerome Noetinger, Jean-Luc Guionnet, Robbie Avenaim, Erell Latimier, Julien Ottavi, Manu Leduc, Jim Denley, Sébastien Coste, Ren Walters, Clayton Thomas, Mark Simmonds, Snuff Puppetts ...
Will currently lives in Nantes, France.