Andy Scott's SaxAssault features nine saxophones from sopranino to bass, backed by grooves from a four-piece rhythm section. His compositions combine the talents of some of the best UK saxophonists from jazz, pop and classical genres.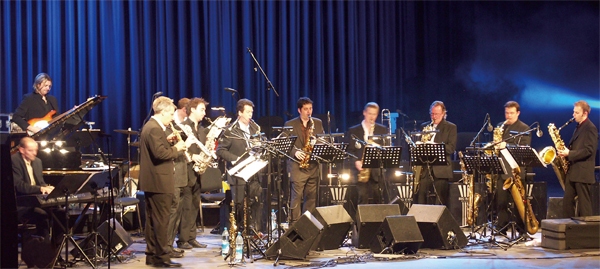 Doors at 8.30pm for a 9pm start
2008-11-01T20:30
Saturday 1 November 2008, 8.30 pm
The Lemon Tree, 5 West North Street, Aberdeen
Tickets: £10, £8 conc, £4 (students & under 18s).

In association with The Lemon Tree