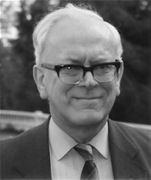 Donald HawksworthMay I Have the Pleasure
This event has been postponed due to injury - it will be rescheduled in the spring.
We apologise for any inconvenience caused.
Dance Music through the Ages
Another opportunity to spend an afternoon in the erudite and entertaining company of keyboard maestro Donald Hawksworth. Each year Donald had dazzled with his playing and knowledge of his subject. This year's concert promises to be every bit as special as Donald invites us to dance!
2010-11-14T14:30
Sunday 14 November 2010, 2.30 pm
North East Scotland Music School, 21 Huntly Street, Aberdeen, AB10 1TJ
Ticket Prices: Free (donations). Limited seating: advance booking on 01224 649685

Promoter:
North East Scotland Music School