photograph © Tim Redfern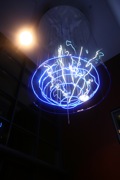 SPOILT is a performance experience with a unique set of customized visual, performance and sound conditions.
Artists from the N.I.P. collective (UK, Portugal, Holland) with invited guests from Ireland and Scotland, make up eleven of Europe's most interesting sound, visual and live intermedia artists. Together they will create a two-hour, continuous performance, played out and traced across the gallery space. Following a semi-structured score, each artist contributes to the emergent performance. As they play, elements are captured, traced and replayed into the gallery space, turning the gallery into an emergent and evolving live canvas.
SPOILT includes live burning sounds from award winning artist Rudolfo Quintas; crackle, sound-paintings from Tom Verbruggen, free-style drumming from the young maverick Gabriel Fernandini; super-eight sound projections from renowned media artist André Gonçalves; vocal play from the distinctive Glasgow based singer Nera Bello; improvised guitar from the multitalented artist and musician, RM Hubbert; live performance-sound installations from Teresa Dillon and Joan Healy; electro-beat-glitches with a twist from TokTek and Spudd; generative visuals from Laetitia Morais and customised time-lapse and 3D capture from Tim Redfern.
For more information, please see www.Polarproduce.org and www.Newinterfaces.net
2010-11-05T19:31
Friday 5 November 2010, 7.30 pm - 9.30 pm
Peacock Visual Arts, 21 Castle Street, Aberdeen, AB11 5BQ
Ticket Prices: Free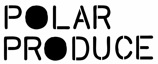 SPOILT is curated by Teresa Dillon,
Polar Produce
/
N.I.P.
in association with
Peacock Visual Arts