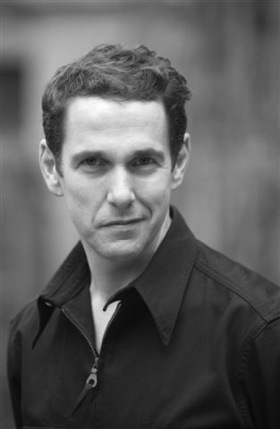 Iwan Llewellyn-Jones
Described in the Daily Telegraph as 'seemingly conjuring a whole orchestra from his instrument', Iwan Llewelyn-Jones is now established as one of Britain's most imaginative and successful pianists. He has performed to audiences world wide, and in 2006 makes his North American solo recital debut in San Francisco, and will perform in Wigmore Hall's prestigious Sunday Morning Coffee Concert series.
Iwan studied at Oxford University and the Royal College of Music where he won several awards and competitions for both academic and pianistic excellence. Further prizes followed in international piano competitions in Spain, France, Italy and Great Britain.
His repertoire is wide-ranging incorporating keyboard music from the Baroque era to the present day. In 1999 he performed six recitals devoted to the music of Frederic Chopin and in 2004 gave a series of recitals at Wigmore Hall focussing on the life and works of Francis Poulenc. He has a special affinity with 19thC and 20thC French music and recently released a CD of solo works entitled 'French Portraits'. In addition he is actively involved in promoting new music. Composers who have written works especially for him include Alun Hoddinott, John Metcalf, John Pickard, Pwyll ap Sion, Karl Jenkins and Lowell Liebermann. A CD of solo contemporary Welsh music ('Welsh Portraits') was released in 2001. In 2005, Iwan Llewelyn-Jones was awarded the Sir Geraint Evans Award by the Welsh Music Guild in recognition of his support for and promotion of Welsh music.
In addition to his solo recital performances, Iwan has performed concertos by Mozart, Chopin and Litolff with the BBC National Orchestra of Wales, and is an experienced chamber musician. In 2004 he formed his own chamber music group consisting of young Welsh musicians, devoted to promoting new solo and chamber works alongside the mainstream repertoire.