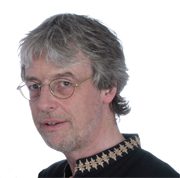 Richard Ingham
Richard Ingham studied music at York University; he is a saxophone soloist, former leaderer of the Northern Saxophone Quartet, and former member of the Tribune Saxophone Octet. He has broadcast and recorded many items of the solo saxophone repertoire, and has given recitals recently in Spain, Poland, Canada, Ireland, USA, India, China, and Japan. Performances have included UK premieres of works by Rossé, Noda, Ricker and Schulhoff. He has performed by invitation at every World Saxophone Congress since 1985, and has released several albums.
Richard Ingham is Professor of Woodwind at Leeds College of Music and Visiting Professor of Jazz at the University of St Andrews, and holds saxophone consultancy posts throughout Britain. He has recently completed lecture tours of South-East Asia and India and toured China and Japan lecturing, teaching, and conducting. He is a Yamaha artist and clinician. He is the editor of the Cambridge Companion to the Saxophone (Cambridge University Press, 1999), published in Chinese in 2006.
Recent works include: Peter and the RTO for narrator and orchestra (nominated for the British Composer Awards); From Pennan to Penang for soprano saxophone and accordion; St Andrews Suite for jazz orchestra, the central movement of which, Mrs Malcolm, Her Reel (Funky Freuchie) has received many performances; Through a Landscape for saxophone quartet; Double Concerto for saxophone, accordion, strings and percussion (Scottish Arts Council commission), Nine Pieces for Five Players for wind quintet, and Drift o' Rain on Moorland Stane, based on the poems of Marion Angus, for reader and chamber ensemble.